Who is Agape Couture Productions (ACP)?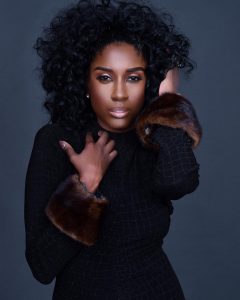 Agape Couture Productions is a company with a passion for all things fashion. Whether through a runway presentation, a Project:Epiphany makeover photo shoot or via our wardrobe styling and consulting services, we endeavor to provide you with an experience in fashion.
In operation since 2002, ACP has produced runway shows and presentations enjoyed in intimate settings with audiences of just a few hundred, as well as before crowds of thousands. Satisfied clients include various non-profit organizations, as well as celebrity fashion designers.
At the helm of ACP is Jodie Johnson, a native New Yorker with the grit, ambition and innate style for which the city is known. With an undergraduate degree in Television/Radio/Film Production from Syracuse University, as well as years of experience as a model on the runway and in front of the camera, she understands what goes into a production from all vantages. Equipped with numerous years of production experience and calling the shots behind the scenes, she is the driving and creative force behind Agape Couture Productions and knows what a quality presentation takes.
Testimonials
"Working with Agape Couture has enhanced our event! Jodie, you and your team are the consummate professionals, providing critical attention to each detail by outlining timelines, room layouts and hotel protocols to ensure the event comes off without a hitch. The hotel cited how they enjoyed working with your team. This is the second year working with Jodie and each time it has become easier and easier and a great success."
Audrey Doman, President, Washington DC Alumnae Foundation Inc of Delta Sigma Theta Sorority
Read More