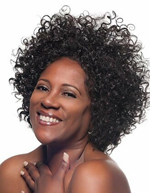 Donna Holley-Beasley, Faces By Donna
Donna has been blessed with 10 plus years as a freelance makeup artist in the DMV, with the direction from nationally known makeup artist and dear friend Derrick Rutledge (MUA to Michelle Obama & Oprah). She has had the opportunity to work her skills on major photo shoots, with an array of local designers, celebrated makeup artists and hair professionals. Her artistry has graced runways, selected book & album covers, gala weddings & premier events, leading hair magazines and publications, and she has worked with many notable Photographers. Donna continues to enhance faces with her creativity and expertise. She is currently the Beauty Director and Lead Makeup Artist for Glynn Jackson/The Agency.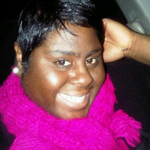 Cheri Howell, Ladiez Lounge by Ree Amour
Cheri Howell. Entrepreneur. Hairstylist. Makeover advocate for women. Hair is her art and transforming women to bring out their natural beauty is truly a passion for her. A very artistic and creative visionary, Cheri Howell has been a stylist in the Washington, DC area for over 16 years. Her skilled craft allows her to work with clients to come up with styles tailored to their needs. Her passion is to make women look and feel beautiful at all times. Her sense of expression has allowed her to keep up with the latest techniques and hair trends as they appear on the fashion scene. She continuously works on her own innovative techniques, which ultimately push her outside boundaries.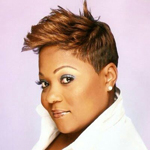 Sonya Reynolds, SR Designs
Glamorous, bold, trendy, chic and elegant are some of the terms clients have used to describe the work of Sonya Reynolds of SR Designs. Sonya has worked in the beauty industry for over a decade. Upon graduating with honors from Bennett Career Institute in Washington, DC she was quickly sought after by well-known local salons such as, Runway Studio and DP Unisex. Her specialties are cutting and weaving. Around 2008, she decided to expand her beauty talents into makeup artistry. Since then, her makeup work has been showcased on models walking the runways of DC Fashion Week, stage plays, hair magazines and on music artists such as, Kim Burrell. The combined skill sets of hair and makeup allow Sonya to create a look that is unique, appealing and satisfying to her clients.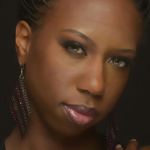 Roshaunda Jenkins, Beautiful Becomings
Shaunda has been creating beautiful hairstyles for brides going on 5 years. A licensed cosmetologist, hairstyling is her specialty and Shaunda loves creating both classic and new edgy looks! Her expert knowledge in creating hair extensions and wigs, as well as techniques like texturizing, brings special skills that can be useful to clients needing extras. She has styled hair for runway shows, tv and magazine editorial shoots, but especially enjoys giving quality care to all of her clients.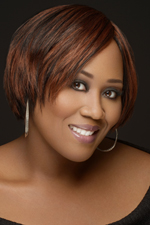 Shauné Hayes, Shades of Shauné
Shauné Hayes is a makeup artist and certified lash specialist working in commercial print, fashion, television, video, weddings, red carpet and corporate events. She has worked with celebrities, politicians and many other personalities. Publications include W25, Portafolio, EDITORIAL, The Washington Times, Black Enterprise and Ebony to name a few. She has worked with television networks including BET, TVOne and Scripps, as well as on PSAs and campaigns for federal and city government agencies. She particularly enjoys working with brides and has been published in The Knot, on Southern Weddings, Style Me Pretty, Bayside Brides and Love and Lavender wedding blogs. No matter who sits in her makeup chair, Shauné provides personalized service for each and every client.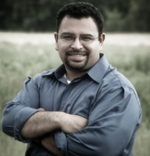 Alex Navas

Alex's interest in photography began as a hobby and evolved into a second profession after a consistent stream of referrals and bookings. His sources of inspiration include art, color, fashion, music, and music videos. While Alex specializes in wedding and lifestyle photography, he has moved forward and successfully merged his interests in fashion and editorial photography. Moving from being just a hobby to professional status five years ago, he's had the privilege of meeting and working with multi-talented individuals in the industry.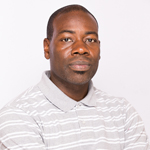 Dwayne Roberts, Magnetic Images Photography

Dwayne Roberts is the Founder/Creative Director of Magnetic Images Photography. His passion for photography was acquired shortly after his 4-year tenure as a professional fashion model. Thereafter he was afforded the opportunity to network and work with some amazing people in the fashion industry. His studio is well-equipped with the latest digital imaging gear and software. He specializes in a variety of genres from weddings, editorial, boudoir, high-end fashion and corporate events.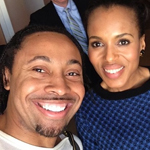 Marvin Joseph, Photographer

When at the age of 14, Marvin Joseph decided to become a photographer, he had no idea how that choice would change his life. Now on staff at the Washington Post, he's captured notable figures such as Meryl Streep, Stevie Wonder, Chuck Brown, Oprah Winfrey and President and Mrs. Obama, to name a few. An extremely versatile photojournalist, he's also photographed sports, food editorials and special events including fashion shows and weddings. Marvin can also add editorial fashion to his list of credits.